If you want to invest something in your cooking corner. Our Decor Dishwasher Cover is a perfect complement to your DIY kitchen upgrade!
Do you have an old dented dishwasher that drives you crazy? Want to make it looks BRAND NEW?

Or, want to get rid of outdated/mismatched appliances and upgrade your kitchen without breaking the bank?
Look no further! Your quest stops here! Our Decor Dishwasher Cover is a perfect complement to your DIY kitchen upgrade!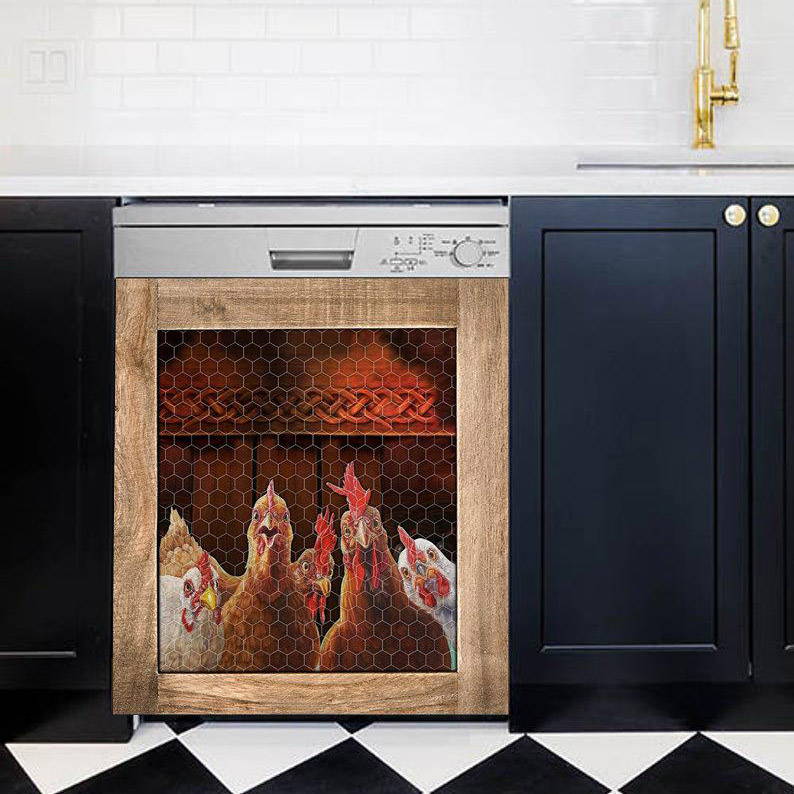 Safe With The Environment
ECO-FRIENDLY DISHWASHER COVER – MAKE YOUR DISHWASHER BRAND NEW
REGAIN THE BEAUTY:
Our Instant Decor Dishwasher Covers are available in two sizes: S (23 W x 17 H inches) and L (23 W x 26 H inches)
Peel it! Stick it! Love it! Simply stick our smudge-proof and fingerprint-resistant stainless steel dishwasher panel on the front face of your dishwasher. You can use on your dishwasher as well as on the refrigerator, washing machine, dryer, and many other appliances!
QUALITY BEYOND EXPECTATIONS:

This 5 Layer upgraded product is thickened again to ensure toughness, high quality, and realistic effects that will make your Kitchen Updated and Refreshed.
Scratch, and Tear Resistant

Quick and economically cheap alternative to old cover.
Q: If my dishwasher is a little smaller, is this product easy to collage? YES!
Q: Will this product cover dents, or unsightly marks on my dishwasher? YES!
Q: Will this product not be blurred under the sun? YES!
Q: Can it be easily wiped off with a dry cloth? YES!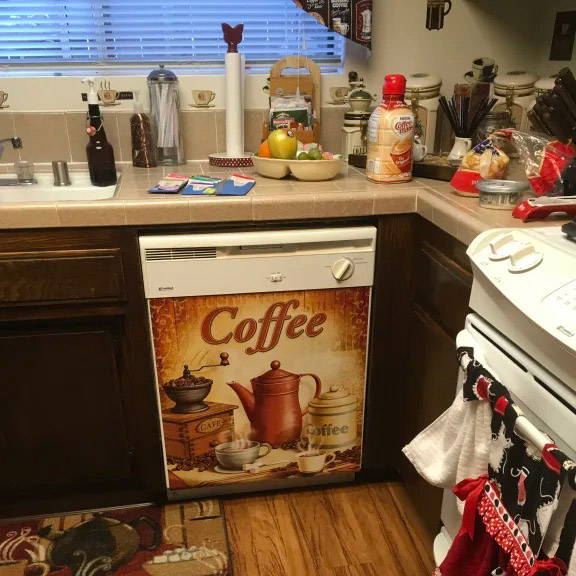 Karen
"This is so cool. I hated my new Stainless Steel dishwasher front - smudges too easily. This cover is beautiful and I don't have to wipe & shine it. I'm going to look into purchasing some for the different Holidays."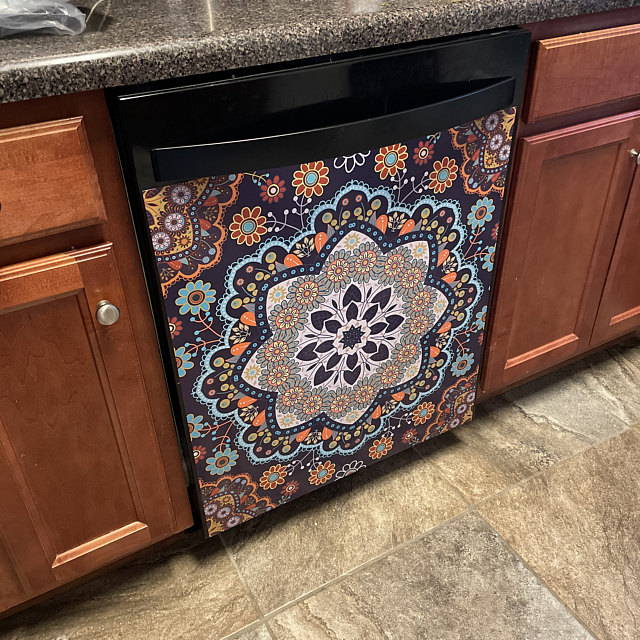 Tierrafae
"The house we bought had all dark appliances. Easy and cheap way to give the dishwasher a facelift and brighten the kitchen up."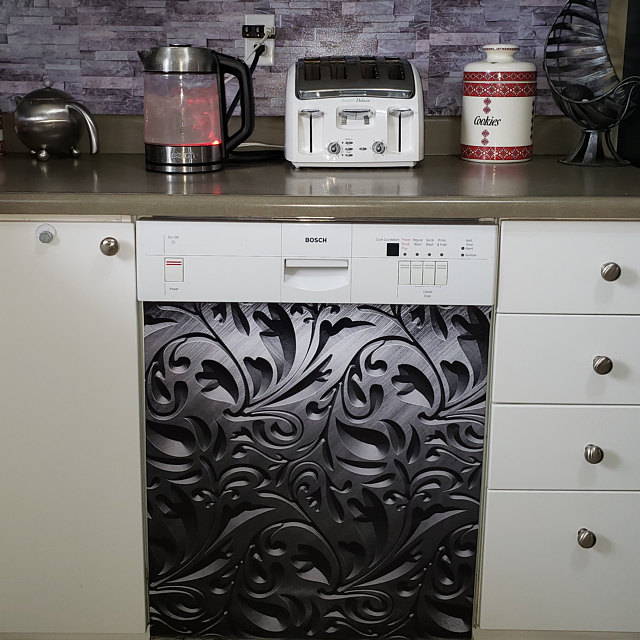 carolannelehouil
"I love it! Glad I got the magnet. Very easy to apply and brightens up the dishwasher next to the dark cabinets"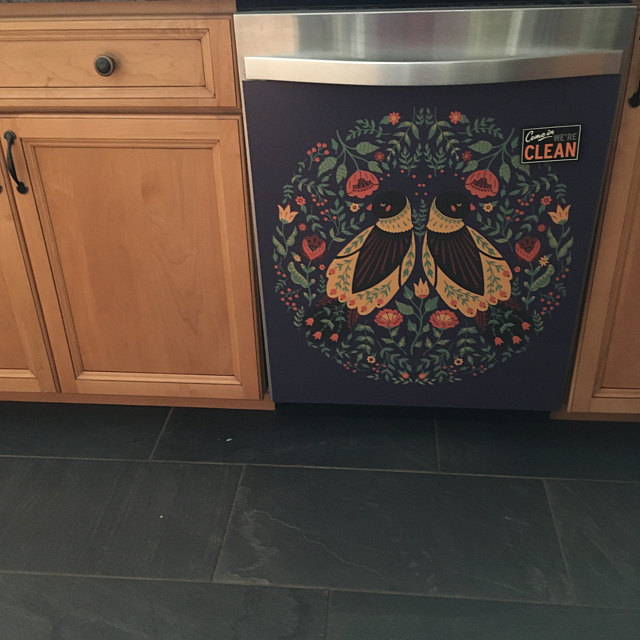 Eileen Anderson

"A friend bought one and was so pleased with it she posted it on Facebook. I saw hers and just had to buy one for my dishwasher. It looks great. It's a little more purple than blue but not a deal breaker I was so tired of wiping down the stainless steel. Now I give the top by the handle a quick wipe and it's all good. It was delivered in a timely manner also"